President's Message
by June Smith, RN, CWOCN

Love, Love, Love! This is what our NC WOC nurses say about why they are WOC nurses. They love to care for patients with wounds and help with the healing process. They love to teach and help patients work through the care of an ostomy. They love what they do and they meet people every day that impact their lives as nurses! WOC nurses are making a positive difference in the lives of people all over North Carolina.
Welcome to those visiting our website for the first time. The NC WOC nurse group would like to be a resource for you. You can contact a WOC nurse that might be close to where you live or you can contact any of our officers if you have any questions.
We have an exciting year planned for our quarterly meetings. We have had more attendees for the night meetings so we would like to continue this for 2019. The night meetings will be from 6p.m.-8:30p.m. on the first Thursday of May, August and November. We will be hosting Dot Weir RN, CWON, CWS and Dr.George T. Rodeheaver at our May 2nd meeting. We are also going to have our colleagues share a case study. Our August meeting will be "All about Ostomy". We will be bringing our ostomy supply donations to the meeting and have a packing party. Theresa Johnson from Stomagienics will do a presentation for us. The NC WOC group is working on a special guest for November.
Don't forget to renew your dues so you can be informed regularly what is happening with the NC WOC nurse group. We increased our dues to $20 per year and you can pay on PayPal or send a check to the address on the website. If you can't make it to the meetings, technology is allowing you to listen by calling in to the meeting. Don't forget to "like" the NC WOC group page on Facebook. Catherine Koutroumpis is our Public Relations spokesperson and is managing our Facebook page.
SER conference is coming to North Carolina in 2022! Let's show everyone our southern hospitality!
"Love what you do and do what you love."
June Smith, RN, CWOCN
jsmith@apprhs.org
Whatever the season …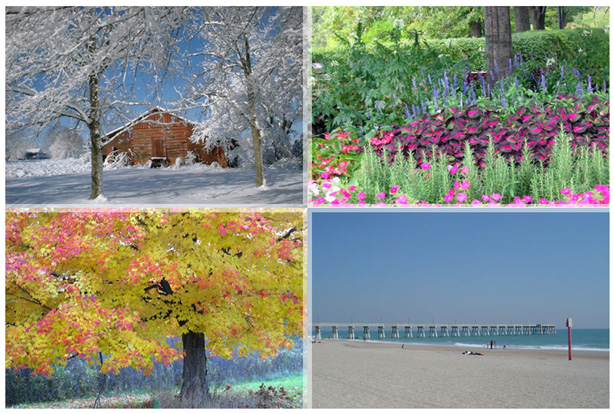 you're the reason your patients get better…
Headlines
---
NC WOC Nurses Group Quarterly Meeting
Next meeting on
Thursday, May 2, 2019
6:00pm to 8:30pm
Greensboro NC
(specific location TBD)
Some of the Reasons to Attend:
Networking
Advice
Support
Practice issues
New products/technology
Policy/ healthcare reform
Free food/ change of pace/ recharge
---
Our Mission
The NC WOC Nurses Group is a professional nursing organization that promotes the delivery of expert health care for individuals with ostomies, wounds, or incontinence and seeks to provide continuing professional development of its members and other nurses interested in these specialty areas.
This page last updated on